Hello! I was presented with the chance to review a children's book from an author I have great respect for and I totally took it! The book is Serious Sas & Messy Magda by Marianne de Pierres and Rachel Annie Brigden. The book is about a serious, plain jane child (Sas) with a crazy, wild, and fun mother (Magda)! The differences between them cause Sas to be embarrassed while her mother is around.
This book is beyond adorable! The illustrations are extremely colorful and creative. I, at 15, thought it was a super cute read! The book definitely provides an amazing message that kids need to learn at a young age: if you continue to be yourself, you will be loved for who you are. It also shows that not everyone is the same and I love that. This is definitely a book every kid needs to read!
I know Christmas was yesterday, but if you have yet to get a little one a gift, definitely consider purchasing this book! It's available on Amazon here and here. It's also available from the Book Depository here and Fishpond here.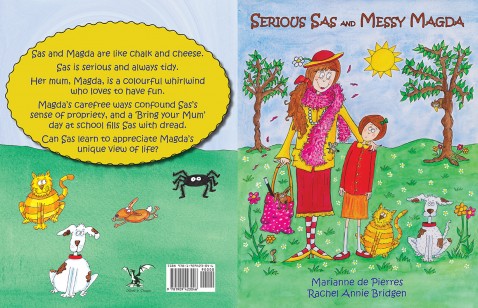 xoxo, katie